Patrick Hates This Channel is a segment from Youtube Poop Madness.
Info
Season: 1
Episodes:
Characters Present
Spongebob, Squidward, Patrick.
Shows they watched before Patrick changes the channel
A furniture commercial (video featured on the page)
power rangers mystic force
power rangers dinothunder
chuckie cheeses
lucky charms
The ZaZoo Condoms Little Boy Commercial
I Like Turtles
The Mr. Men Show
WODS becoming 103.3 Amp Radio
Airplane!
Airplane II: The Sequel
Scary Car Ad
Samurai Pizza Cats's Hebrew Theme Song (Version 1)
Patrick Hates This Channel
A Red Screen
Brief summary
Squidward watches TV for a few seconds, only for Patrick to change the channel.
Trivia/Goofs
The main clips are taken from the Spongebob Squarepants episode "Squidville".
Video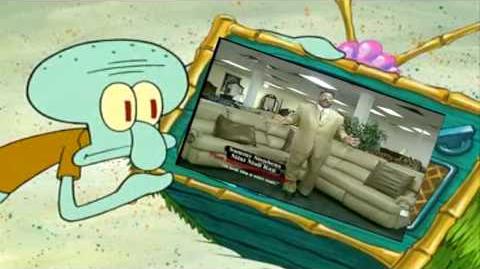 Ad blocker interference detected!
Wikia is a free-to-use site that makes money from advertising. We have a modified experience for viewers using ad blockers

Wikia is not accessible if you've made further modifications. Remove the custom ad blocker rule(s) and the page will load as expected.