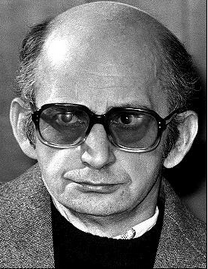 "
I had to destroy people
." 
- Joachim Kroll 
Joachim Kroll (April 17 1933 - July 1 1991) was a German serial killer and cannibal who was convicted of the murder of fourteen people. He was known for primarilly targeting women and children in Duisburg, Germany . He became known under the name "The Ruhr Cannibal". 
Early Life 
Joachim Greorg Kroll was born in Hindenburg on April 17 1933 to a poor miner and a fanaticly religious mother. He was the seventh son of nine siblings. As a child he had a low education and only an I.Q. of 76. During World War II his father was captured by the nazi's but released. He got a job as a toilet-attendand in
Ad blocker interference detected!
Wikia is a free-to-use site that makes money from advertising. We have a modified experience for viewers using ad blockers

Wikia is not accessible if you've made further modifications. Remove the custom ad blocker rule(s) and the page will load as expected.